Sputum Suction Machine
"Tantol" is an automatically sputum suction machine for ventilated patients.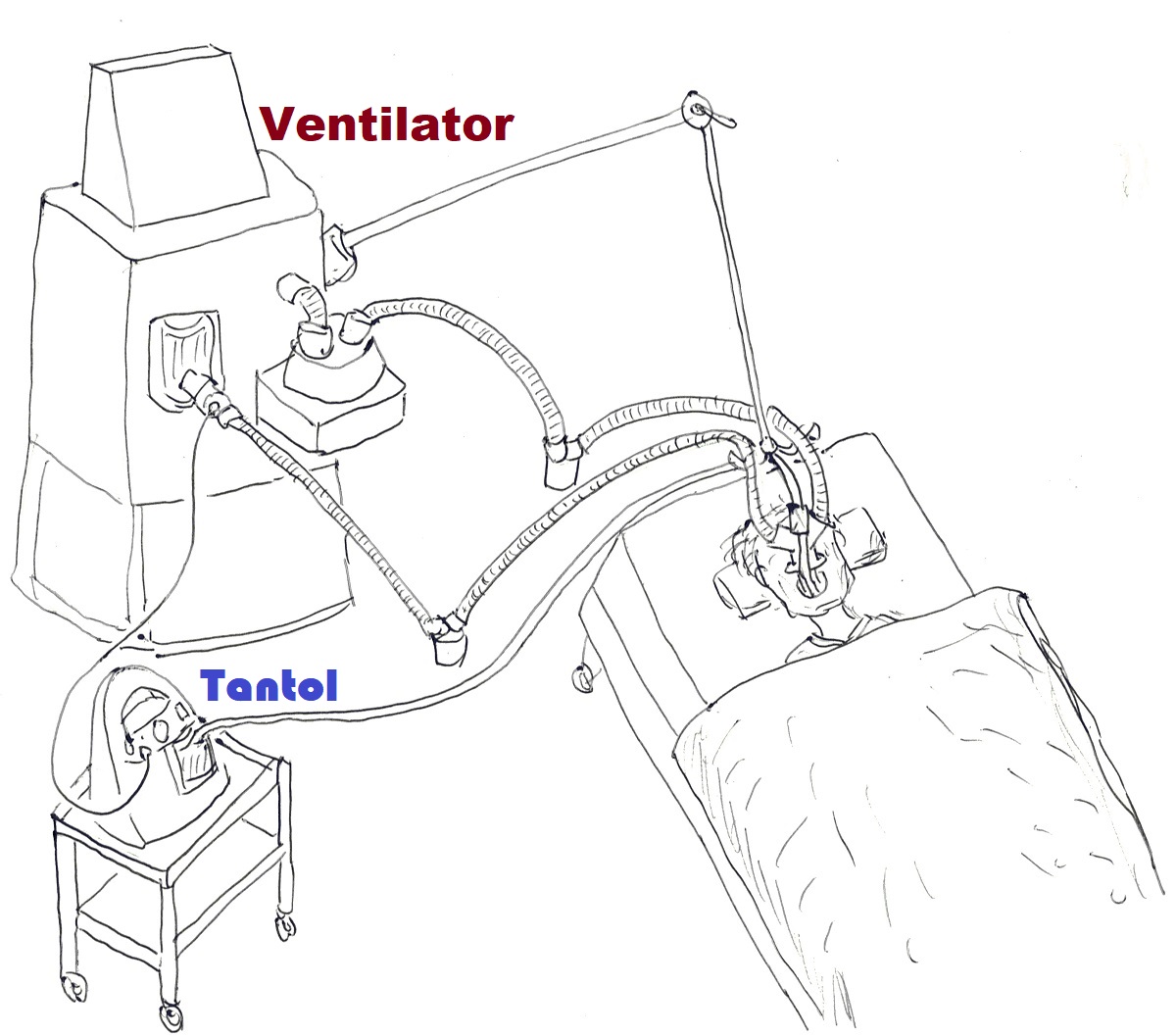 Set "Tantol" beside the ventilator and connect tubes to the intubation or the tracheostomy suction ports.
Please use the intubation or the tracheostomy tube which has a suction line for sputum and a suction line for balloon upper position.
As sputum is removed at each exhalation timing with pulse negative pressure, ventilator cannot detect this pulse suction as a trigger sign of the patient.
Twenty-four hrs. clinical trial was over with three patients. Very high viscosity sputum was successfully removed.
hTantol" will commercially available within few years.